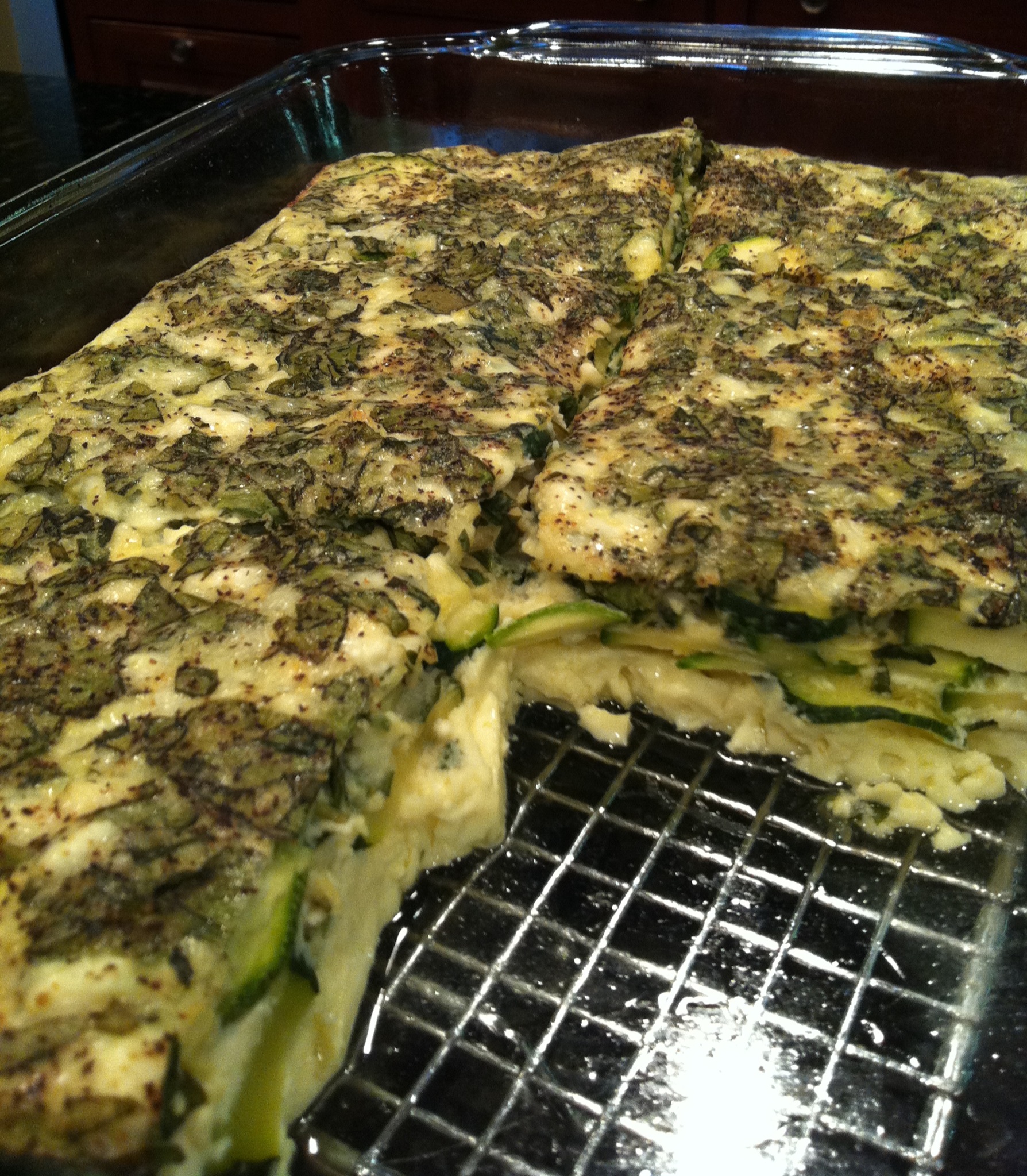 I'm here! Actually here. Cooking, enjoying summer, but not blogging. 'Til tonight. A few folks have requested this recipe . . . so here we go. Got zucchini? This is a GREAT way to use it up, deliciously. It's high-protein, low-carb and gluten-free. Eat up!
Lemon-Basil Zucchini Bake
Author:
Prep time:
Cook time:
Total time:
Ingredients
24 oz. Zucchini, raw, with skin, sliced into 1/8-in. rounds
1/4 c. Crumbled Feta cheese
1/4 c. Grated Parmesan cheese
2 c. Egg whites
1 c. Low-Fat cottage cheese
5 Large Eggs
1 Bunch lemon-basil, roughly chopped
1 T. Lemon zest
1 T. Freshly-squeezed lemon juice
Freshly ground black pepper to taste
Kosher salt
Instructions
Heat oven to 375F. Spray a 9x13-inch baking dish with cooking spray.
Place the zucchini rounds in a colander and sprinkle liberally with Kosher salt. Let sit for 15 minutes while you prep the remainder of the recipe. (This will draw some of the moisture out of the zucchini). Rinse the rounds well and pat them dry with a paper towel. Set aside.
Combine the remaining ingredients in a large bowl, whisking to combine.
Layer the zucchini rounds evenly in the bottom of the pan; pour the egg mixture over, making sure it's evenly distributed.
Bake for approximately 30 minutes, or until set and slightly golden-brown on top.
Serving size:
1/6th of recipe
Calories:
197
Fat:
9
Saturated fat:
3
Trans fat:
0
Carbohydrates:
6
Sugar:
5
Sodium:
430
Fiber:
1
Protein:
23
Cholesterol:
188